So awesome!
1
---
Pandoras Box! OPEN IT! 
(Source: necromedy, via shadowdragons-deactivated201303)
3362
---
Larry Carlson.
I adore your blue eyes. Can I see what you see………
(Source: crystallize, via acid25)
124
---
When I'm on another level, I swear i can see he energy of others. I can feel it all swirling around me. I can hold that ball in my hands, and mold it to a beautiful perfection. Just to watch it lift and float away. There I dare to not visit, but want to go back so bad. The outcome is never the same, and fear is not something that should ever exist in this realm.  Myabe its time for me to to go back to my  head space. 
(via yahirwao)
31146
---
4
---
We don't exist in time or space, they exist within us. 
(via acid25)
3717
---
These are some rules I feel we should all read… try to understand… and try to apply
0
---
Thanks Dan the Builder for posting this link, at 12:50 am. Why couldn't you post this earlier? I guess I'm about to see the sun come up, when I didn't plan it, cause now I just want to go through each track. Plus you started off with Bleep Bloop, and Aaron, I love your production. Well for anyone else who like their music on the chill, weird, mind bending without blowing out your eardrums, here ya go. Please enjoy!
Deep Forest- White Whispers ( PERICLES remix) on the second page is currently rocking my eardrums…….. as i reach for my wine. Yes!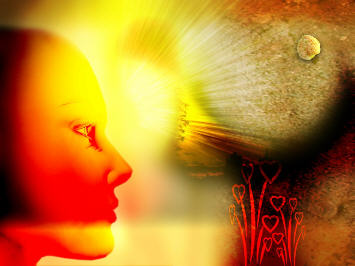 0
---
An eye for an eye and through the center mind
Bring forth what is kind, bring forth what is mine
Do not shake nor let them see it on your face
For you flow with love, and you flow with grace
You stand perfectly happy in your bubble of shared space
Dreaming of the medow and that look on his face
Chase the love, love the chase
It all connected and is right, it all fell perfectly in place
(via michelleinwonderland-deactivate)
193
---
Best one I have seen so far! <3
23
---
All day I have been planning, thinking, putting out into the universe what I want, and need to happen. So far, everything has been going smoothly, and things are all lining up. Keeping a positive mind flow is a major important factor, in having the universe listen to you. Now for my good deed of the day. The opportunity to help someone else today hasn't arised yet, though I have been in the office all day. There is still time. :)
2567
---